Doggie Daycare
What is Doggie Daycare?
It is a supervised, social environment for healthy, well-behaved dogs to interact and exercise. Bring Rover Over provides a fun alternative to leaving your dog home alone. It helps with behavior problems brought on by boredom and lack of exercise. Owners can drop their dog off in the morning and then pick them up at the end of the workday.
Use the links below to download an application for Daycare for your Doggie!
Doggie Daycare Enrollment Package (.pdf)
Doggie Daycare Enrollment Package (Word format)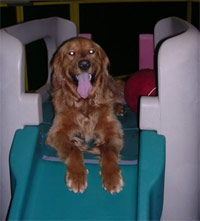 I love this place!
Daycare Hours of Operation
Monday thru Friday 6:00 AM to 6:00 PM
Requirements:
Dog must be 4 months of age or older
Dogs must be spayed/neutered (unless they are under 6 months old)
Vaccinations for Rabies, Distemper (combination), and Bordatella must be current (proof required)
Pre-admission dog temperament interview must be completed
Space is limited so reservations will be required
Payment is required upon drop-off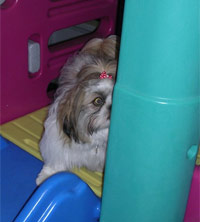 peek-a-boo!
Daycare Rates
Pre-Admission Dog Interview $20.00 (By appointment, non-refundable)
Daily Rate $30.00
Discount Packages available: (After acceptance into daycare)
10 Full Day Package $280.00 20 Full Day Package $540.00
For more information: (925)957-0745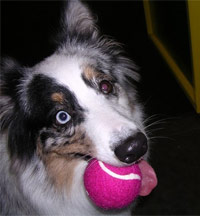 let's play!